The unofficial end of summer is drawing nigh, so if you're in or near Portland this weekend, here's a few musical options to check out ...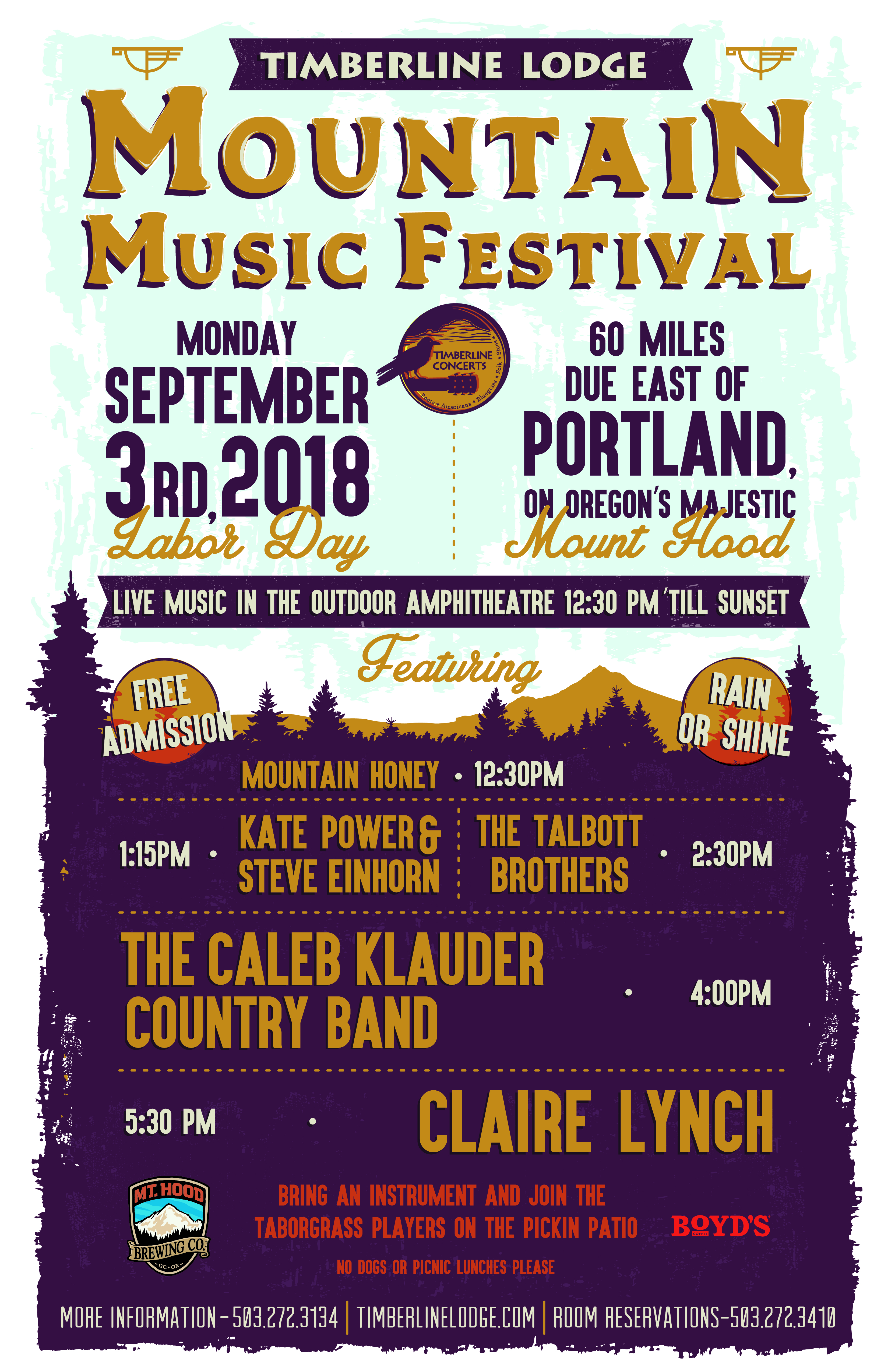 Every Labor Day weekend there's
Art in the Pearl
... besides some visually stunning work to enjoy, there's also a stage of music to check out with some of Portland's finest including Beth Wood, Karyn Ann, Radio Stranger, Pretty Gritty, Will West, Kathryn Claire, and Anna Tival. Saturday thru Monday.
Up for a lovely drive to Mt. Hood? Every Labor Day, Timberline hosts the
Timberline Mountain Music Festival
. The focus of this 7th year is on string and acoustic artists and music goes from 12:30 to 7 pm. Free.
And it's the final weekend of the
Oregon State Fair
in Salem, where tonight you can catch John Kay & Steppenwolf and The Guess Who!
It's also Music Millennium's annual sidewalk sale today through Monday ... opportunity to find some great deals on music!
Friday
The Hot Tuna Electric with Steve Kimock show at Rev Hall is sold out, so here are some other options:
The
Buzz Holland Five with Paula Sinclair
have the happy hour show at the Alberta Street Pub ... 6 pm, no cover
The James Low Irregulars are at the Laurelthirst ... 7 - 10 pm, no cover
Redray Frazier and Ezra Holbrook are at
Corkscrew Wine Bar
in Sellwood ... 8 pm, no cover
Mitch Kashmar and Junior Watson (
West Coast Toast
) are at the
Mekong Bistro
... 8:30 pm, $25
Louis Pain and LaRhonda Steele are at Bluehour ... 9 pm, no cover
3 Leg Torso and Chervona
are at Atlantis Lounge (Mississippi Pizza) ... 9 pm, $15
Prince's best backing band, The Revolution, are at the Crystal Ballroom ... 9 pm, $40
Saturday
It's
The Goods
(Lara Michell, Little Sue, Sarah King) last happy hour show of the year at the Alberta Street Pub at 6 pm. They will be followed by
Mike Coykendall, Michael Jodell & Matt Brown, and Sarah Gwynn
at 8 pm.
Kris Deelane and The Hurt
will be rockin' the Laurelthirst from 7 - 10 pm , no cover
Fernando
will do his final Portland show tonight at Dante's before an indefinite break from performing live ... 9 pm, $12