We pivot into the second half of May which means we're getting closer to summer and a whole lot of outdoor music ... it's coming people! We'll get to that soon, but to whet your appetite, check out
this article from OMN
and interview with Peter Dammann about the Safeway Waterfront Blues Festival.
It's a busy musical weekend ...here's a few to check out ...
Thursday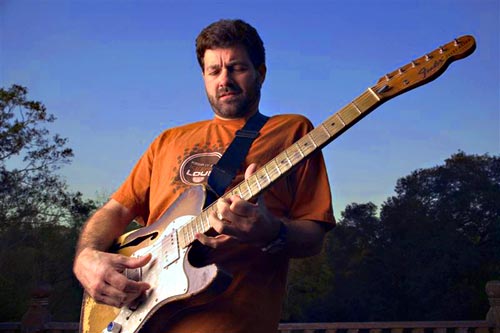 A big fave of mine from Louisiana is in town tonight at the Star Theater -
Tab Benoit
. Tab is a three-time Grammy nominated, four time Blues Music Awards "Entertainer of the Year" and five time "Contemporary Male" Blues Music Award Winner. A soulful singer, tasty guitar slinger, and engaging entertainer, he's also a committed environmental activist and spokesperson when it comes to issues of the Gulf Coast and energy extraction (see
Voice of the Wetlands
). Seattle's Cody Beebe & the Crooks and Portland's Woodbrain fill out a blues rockin' evening ...
8 pm, $25
Some very cool cross-cultural world music at the
Alberta Rose
with Okaidja Afroso and Shokoto ... 7:30 pm, $18
Curtis Salgado with Alan Hagar and Dave Fleshner are at Wilf's ... 8 pm, $10
Longtime premier vocal ensemble,
The Manhattan Transfer
, are at the Aladdin ... 8 pm, $48
Rick Estrin and the Nightcats
, including jaw-dropping guitarist Chris "Kid" Andersen are at the new Duff's Garage (NE 82nd & Russell) ... 9 pm, $15
Friday
Early and cheap music? Time for a bit of honky-tonkin' at the Landmark Saloon with Hank Sinatra & His Atomic Cowboys at 6, followed by Pete Krebs & His Portland Playboys at 9 pm ... no cover
Two of Portland's premier songwriter/performers, Fernando and Casey Neill, team up for an evening at
Al's Den
... 7 pm, no cover
The
Roseland Hunters
will create a New Orleans influenced funky good time at Duff's ... be ready to get sweaty! ... 9 pm, $10
It an entertaining and funny folk night at the
Alberta Rose
with The Righteous Mothers and
Christine Lavin
... veteran folkies who don't take it all too seriously, but will make sure you have a thoroughly good time ... 8 pm, $20
And, the big show in town tonight is Nickel Creek at the
Crystal Ballroom
... Three old friends, numerous and award winning projects, back together after seven years to celebrate a new album and playing together for 25 years (yep, they were preteens when they first played together!) ... this is sold out, but show up and be patient if you really want to go ...
Saturday
Mary Flower
brings her outstanding finger-picking and slide work to Edgefield (in the Winery) ... 7 pm, no cover
Another fine finger-picker,
Brooks Robertson
is at the Muddy Rudder ... 8 pm, no cover
Speaking of picking ... two of the finest multi-instrumental pickers we have round these parts - Scott Law and Tony Furtado - do a thing together called The Banjo Killers. Tonight at the
Alberta Rose
it's
The Banjo Killers Present: Scott Law 'Black Mountain' Album Release & Tony Furtado
... no instruments will be killed in the process ... 8 pm, $18
Lloyd Jones and band (featuring Warren Rand on alto sax, Carlton Jackson on drums, Denny Bixby on bass and Louis Pain on organ) will be at The Lehrer ... 8 pm, $??
Soul Vaccination will keep the dance floor filled at
Vie d'Boheme
... 8:30 pm, $10
Mississippi Studios
will be packed for the annual Willamette Week Best New Bands showcase ... this year features Ural Thomas & the Pain, Summer Cannibals, and Tiburones ... 9 pm, no cover
The Quick and Easy Boys will rock
The Goodfoot
... 10 pm, $10
Wow ... lots of choices .... so get out to some live music!